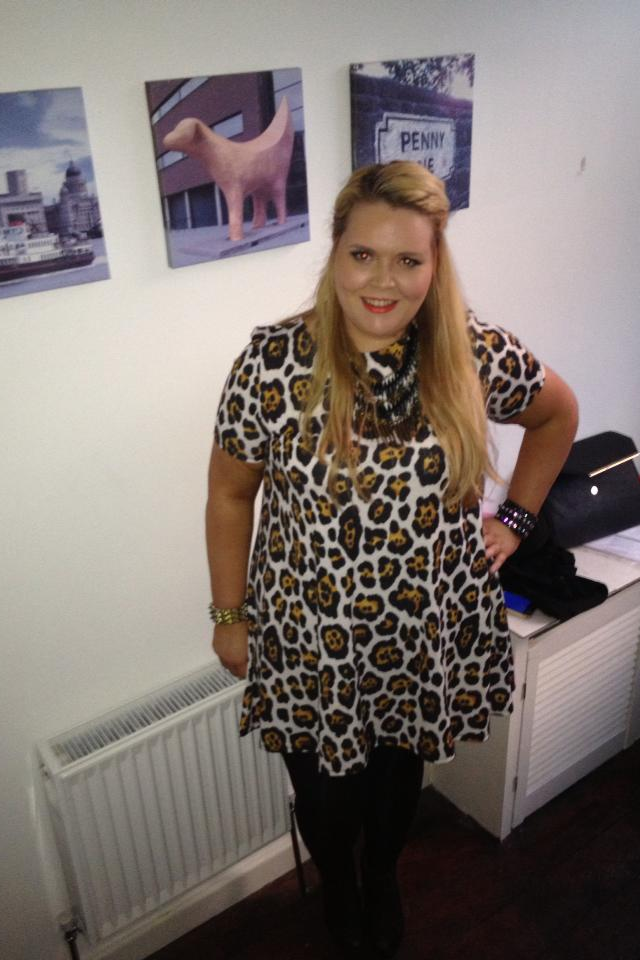 Jewellery - New Look & Primark
Bag (in background) - Primark
This past weekend was such a busy one! Wedding on Friday and then one of my best friends hen party on Saturday. I had such a great day but I'm feeling super sleepy today. The price we pay for having fun!
I bought this little dress way back in June and I'd actually forgotten all about it! It's a really easy piece to wear. Fun print, a flattering shape and easy to dress up or down. As tacky as it can be leopard is definately one of my favourite prints to wear and I own far too much of it.
This dress is pretty loud and makes quite a statement on it's own but I decided to rock it up with some funky jewellery and put a bit of a 'rock chick' spin on the whole outfit. I kept my hair simple and went for bold make up (glittery, smokey eye and MAC Morange lippy). I felt really comfy the whole night and that this outfit was very 'me'. As much as I love getting glammed up I don't think deep down it's really me but this look struck the right balance for me.