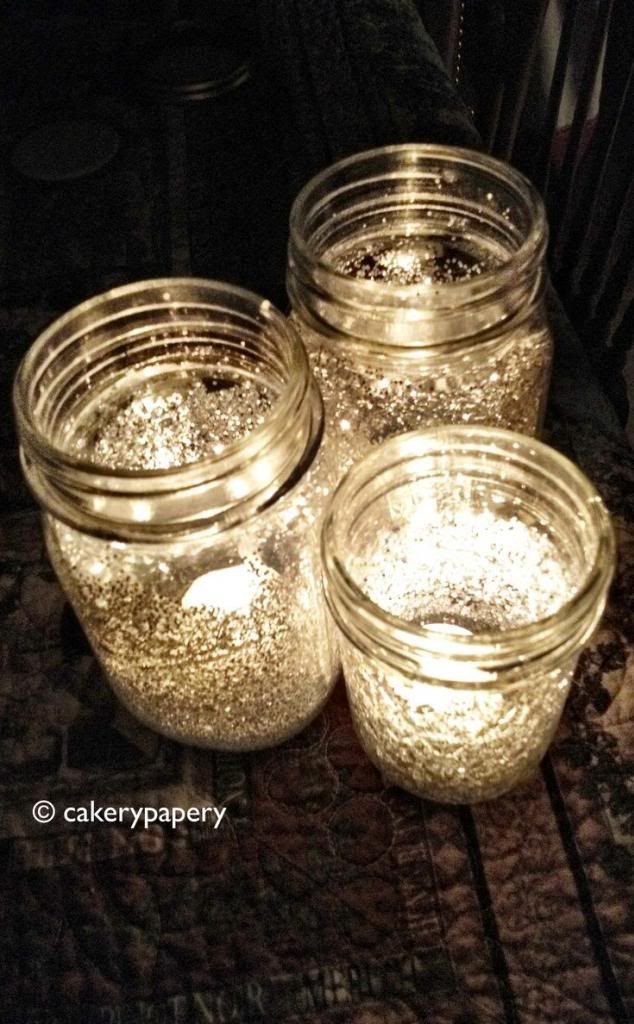 These are the creation of cakerypapery. Check her out
here
.
Like many other bloggers I am completely obsessed with Pinterest and I can spend many an hour flicking through beautiful photos and finding places I need to visit and bedrooms I need to recreate. I have just moved house this week (to a beautiful flat that I am so in love with) so I'm focusing my efforts on decor and accessories.
I love a DIY project and when I have the time I love to sit down and let the creative juices start flowing. I spotted these little glitter jars while on a mad pinning session a little while back and I decided that they would look perfect on my window sill.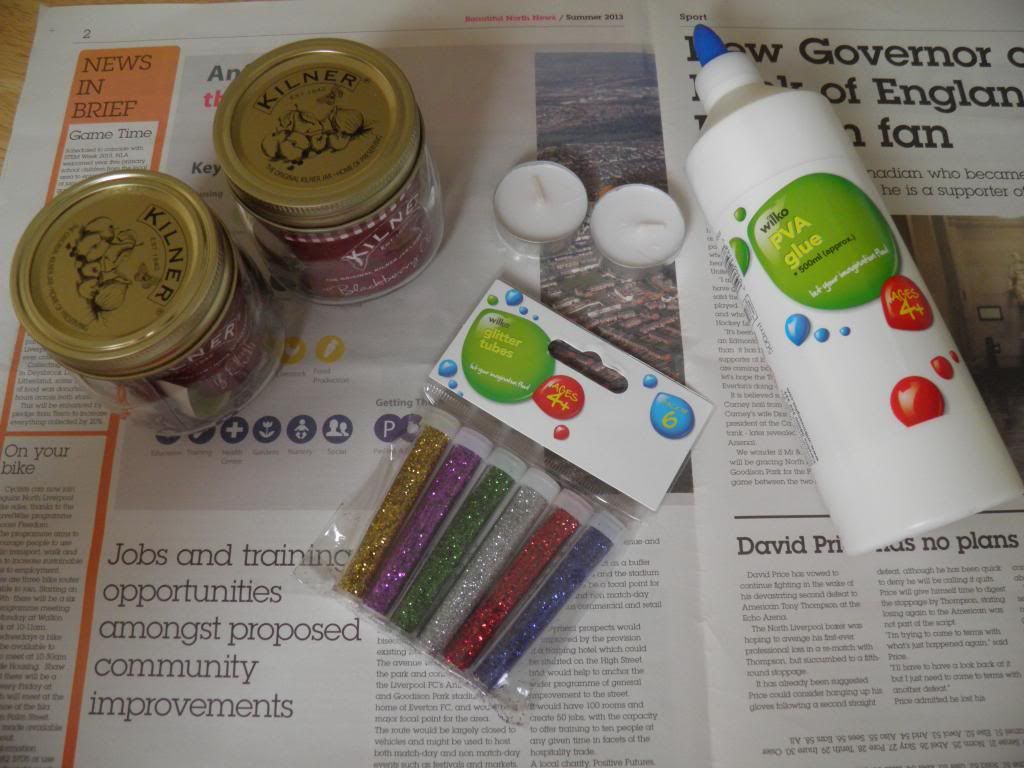 I popped down to Wilkos for my supplies.
Kilner Jars (these are for jam) - 99p each
Tealights (scented or other) - These are from a bag I picked up in Primark for about £2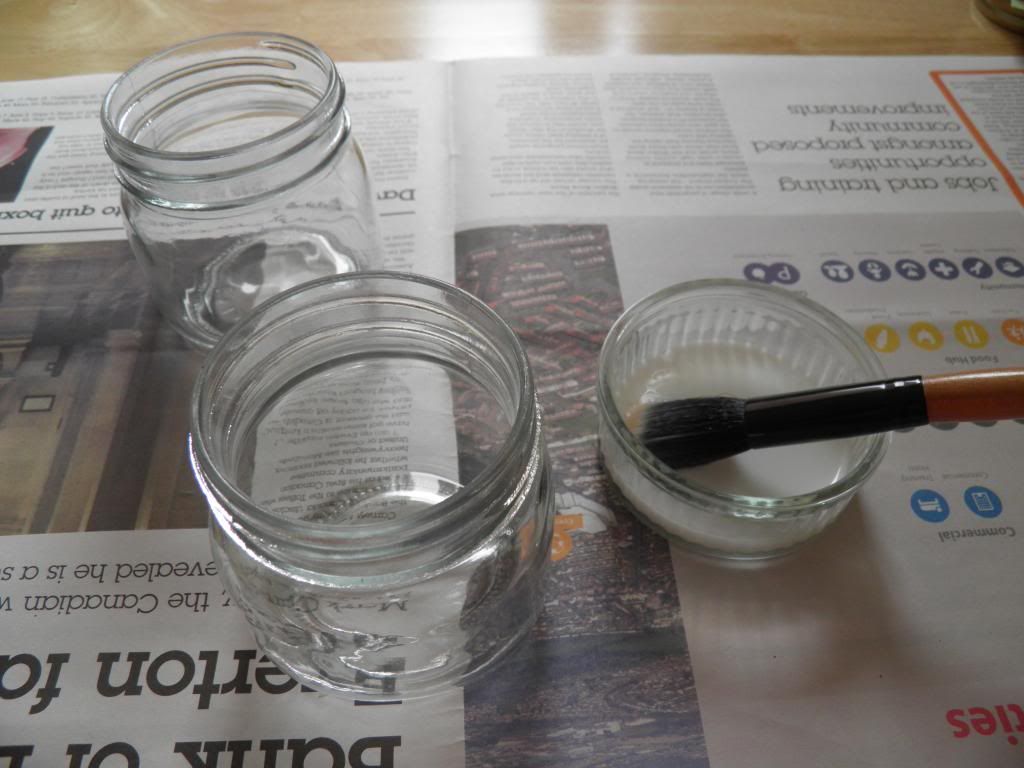 Firstly, mix your glue with some water to make it easier to work with. Yes I am using an old make up brush here...I didn't have a paint brush. So sue me.
Cover the inside of your jars with the glue. You can go all the way up or half way up for whatever. Basically just think about how you want them to look and go with it.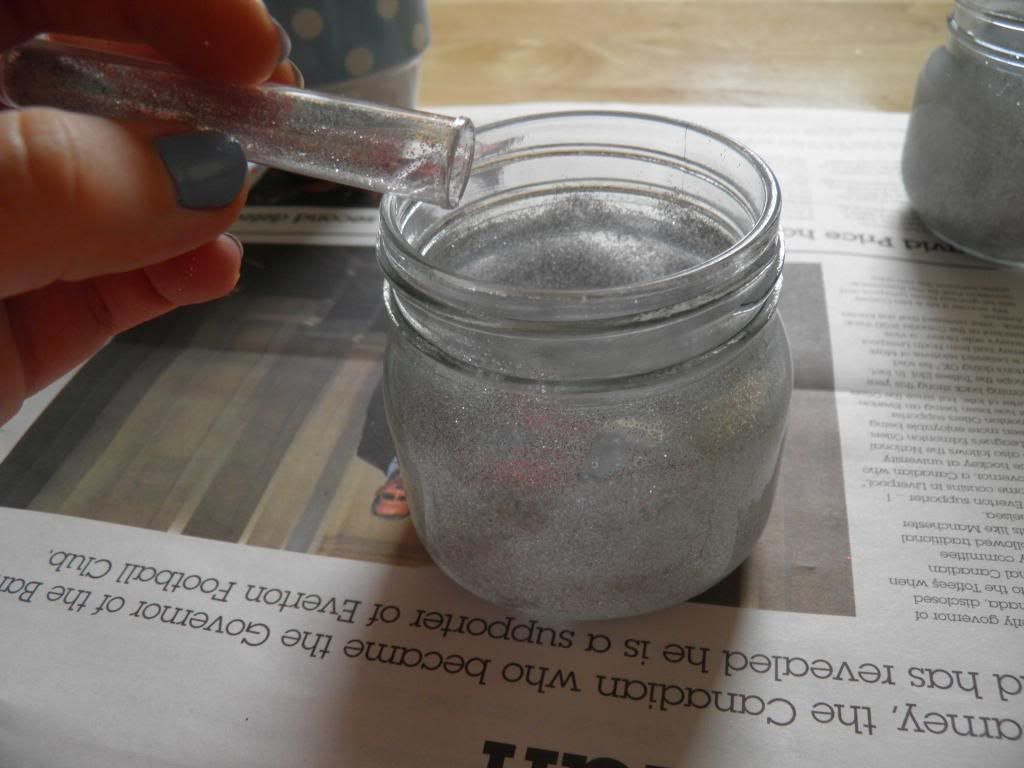 Now the fun part. The glitter! Pour your glitter inside and roll the jar around until all the glue is covered. I chose silver glitter because it goes with my decor but you could pick whatever colour you like.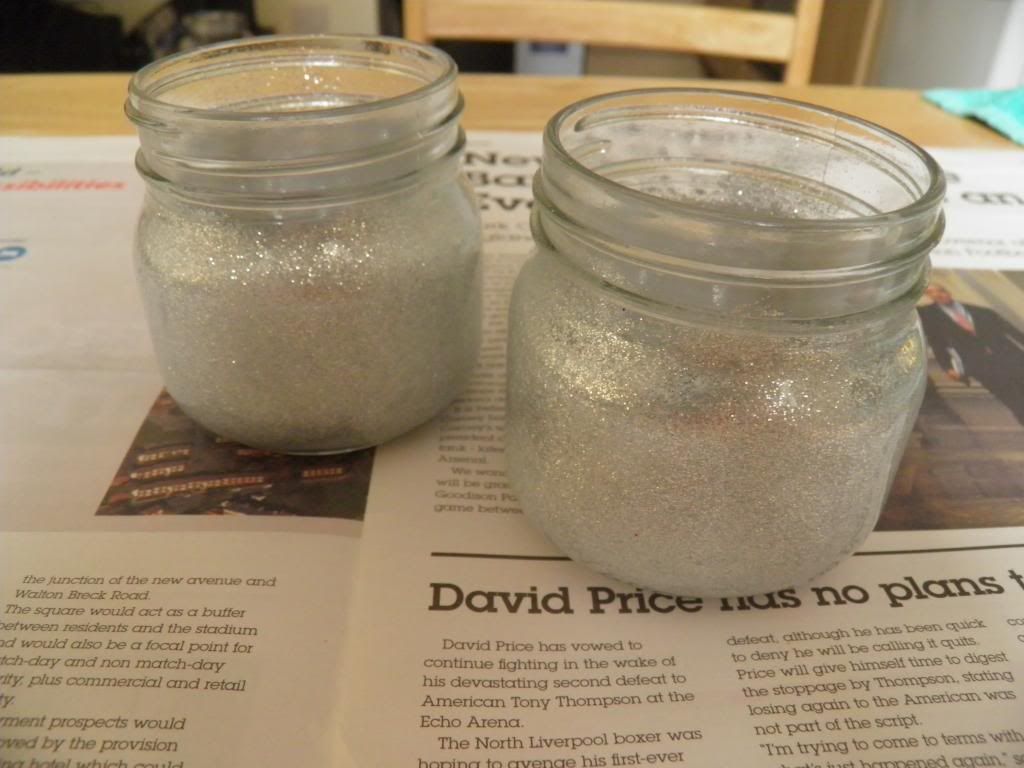 When they're all glittered up and looking cute you just leave them somewhere to dry. I left mine for a few hours by the window and when I'd finished whatever else I was doing I came back and they were done. I popped my little tealights inside (mine are coconut and mango scented and they are gorgeous) and lit them.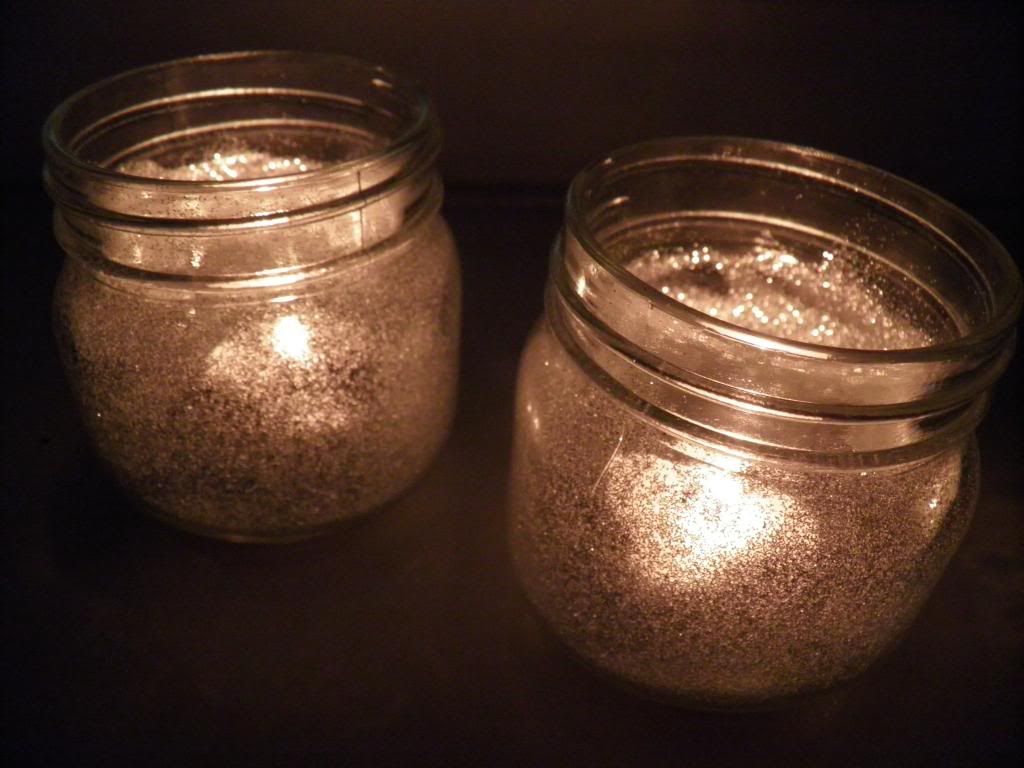 And there you have it! Super cute and slightly different candle holders! They give off a really pretty and soft light and look perfect sitting on my little window sill. I had guests on Saturday night and everybody commented on them. They took me all of 10 minutes to make and cost less than a fiver. Successful little DIY if you ask me!
What do you think of these? Do you like to DIY? If you have any good ones leave me a comment and I might try it out!