A couple of nights ago I took the plunge and ombred my hair. I have to say I am very happy with the results!
After reading many, many articles and blog entries about ombre I really thought it would give my hairstyle the uplift it needed and I think it definately does. I wanted to make some kind of change to my hair but I didn't want to commit to another colour and I really didn't want to cut it.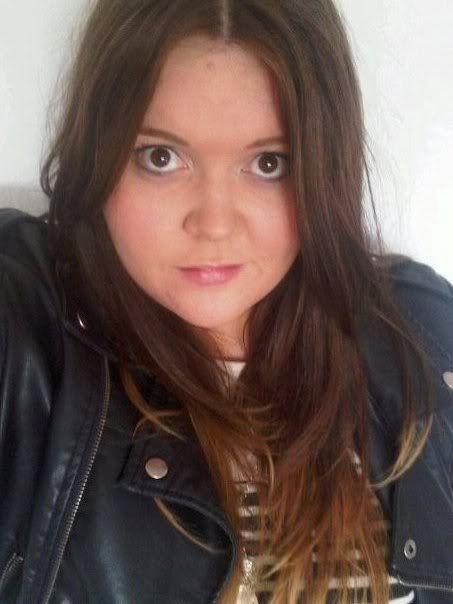 (I apologise about this dodgy photo....I look a bit froggy on it but whatever)
I've had so many compliments about it and I just love the fact that no one else I know personally has the same thing. I do like to stand out in some way as an individual and this definately achieves that!
I went to a party last night and with my outfit (pictures to follow soon) I felt very funky, which was lovely as I hardly ever feel totally happy with my appearance.
So it was pretty simple to do, following the advice of many other blogs I just bought a basic highlighting kit and covered the ends of my hair with it. I left it on for 30 mins and when I washed it off I was left with this dirty blonde/very light brown hair. I think it looks reasonably natural and it seems to make my skin look brighter. I feel very California beach babe at the moment! All wavy hair and bleached tips!
The only downside is that my ends are now super dry so i'm using a night cream for hair overnight and I'm very seriously debating investing in a bottle of Morocconoil because i've heard it can work wonders :)
Ombre is definately a trend that I hope sticks around because i'm really loving it. My only regret is that I didn't do this earlier! So if you're looking at that box of bleach and wondering should I? shouldn't I? just go for it!