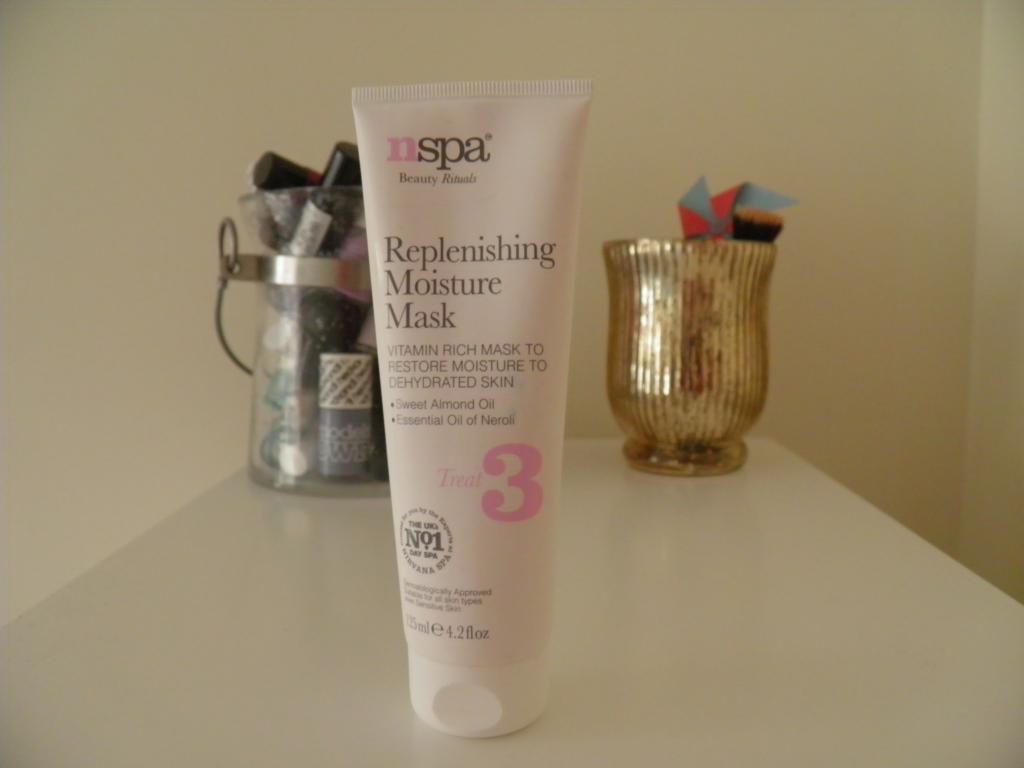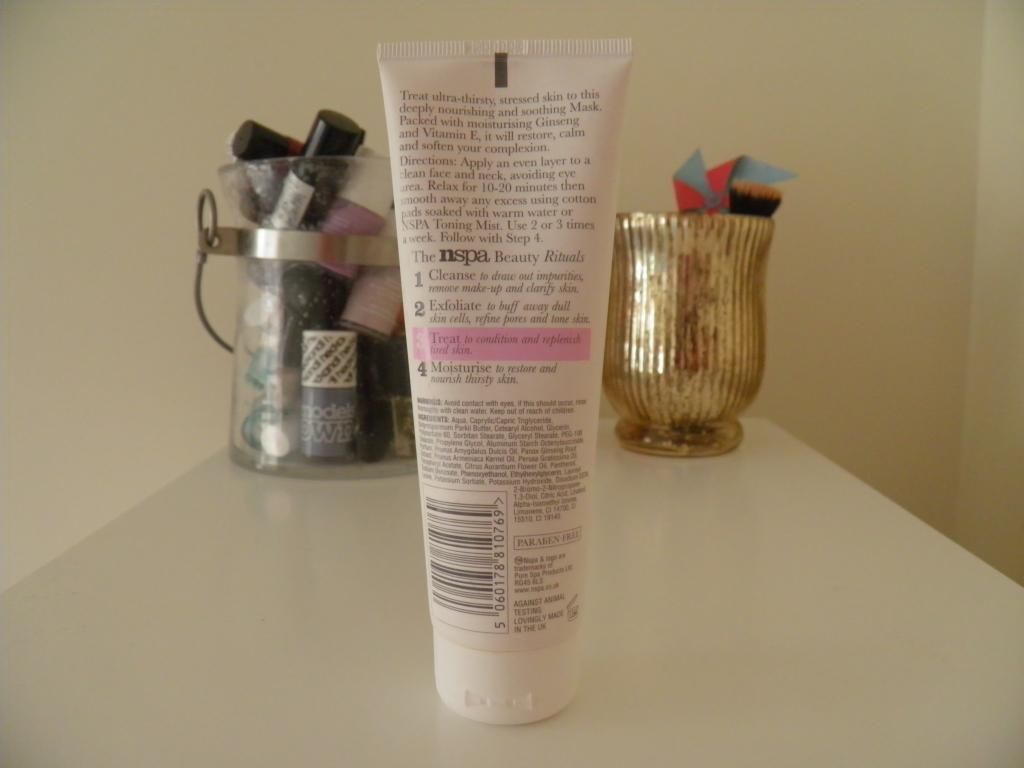 Nspa Replenishing Moisture Mask - £3 Asda
I'd always heard a lot about Nspa through blogs and other people but never tried it myself but one day while doing my shopping at Asda I saw the products were on offer (they're normally on 2 for £8 or 3 for £10 FYI!) and decided to pick some up.
I've never tried a moisture mask before but heard loads about them. The Origins and Clinique ones have been high on my list for a little while but I just haven't had the pennies to pick them up so when I saw this on offer I snapped it up. In the past I'd always thought that a moisture mask wouldn't be good for my spot prone skin but since becoming a little more educated on skincare I realised that a moisture mask might be just what my skin needed.
Nspa have their own 'rituals' on the back of all their products and each product is numbered so you know where to fit it into your routine which I think is a nice little way of advising people how to get the best out of these products. This mask is a 3 which means a treat. The mask is designed to be used after cleansing and exfoliating and I think it's perfect for that.
The mask is rich in Vitamin E which is perfect for skin that needs a moisture boost. Vitamin E is known for repairing and protecting skin which I think most people's skin could definitely benefit from. Also having spot prone skin means I frequently use products hoping to dry spots out which in turn leaves my surrounding skin dry and flaky. The almond oil in the mask makes it smell amazing, relaxes the senses while the mask has been applied and also nourishes the skin.
I tend to use this mask after cleansing with my Clarisonic and using a clay mask to draw out any impurities. When my skin feels smooth and thoroughly cleansed this smooth, sweet smelling mask is perfect over the top. Even though Nspa recommend using this for 20 minutes and then removing with cotton pads I tend to use this as an overnight mask and I have had brilliant results.
I use my Estee Lauder ANR (see my review here) underneath and smooth a decent layer of this mask over before I go to sleep. I think my skin has been seriously dehydrated because my skin drinks this up so quickly (saves it getting all over my pillows anyway!) and when I wake up my skin feels amazing. When I cleanse in the morning and wash away the remnants of the mask my skin is super smooth and plumped up. When I apply my make up it goes on so smoothly and my skin looks a lot fresher.
I use this mask about once or twice a week and I feel that's enough for me. I've been really suffering with my skin recently and making a few changes to my routine have really made a massive difference.
My first impressions of Nspa are really great and I can't wait to see what other fab products they have to offer!
Have you tried this mask? What do you think of Nspa's products?