I'm such a nosy girl and I love seeing what people have been eating. It's so secret that I love food & I love to cook so seeing other people's recipes gives me plenty of inspiration. I've been trying to get abit healthier so adapting my cooking & eating style from how it used to be. I'm feeling pretty successful with it so I just thought I'd share what I've been having.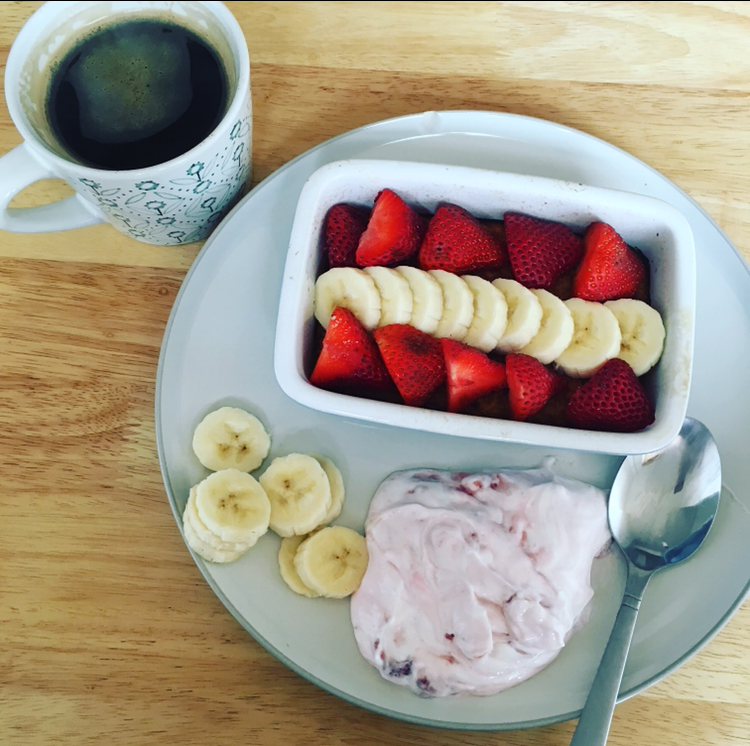 Baked oats is probably my favourite breakfast. It's basically oats baked with some yogurt and an egg. It doesn't sound groundbreaking and before I tried it the first time I wasn't convinced but after I had it I loved it. It's tasty, filling and it feels pretty indulgent when it isn't. Perfect after a work out to refuel or to set you up for a long day.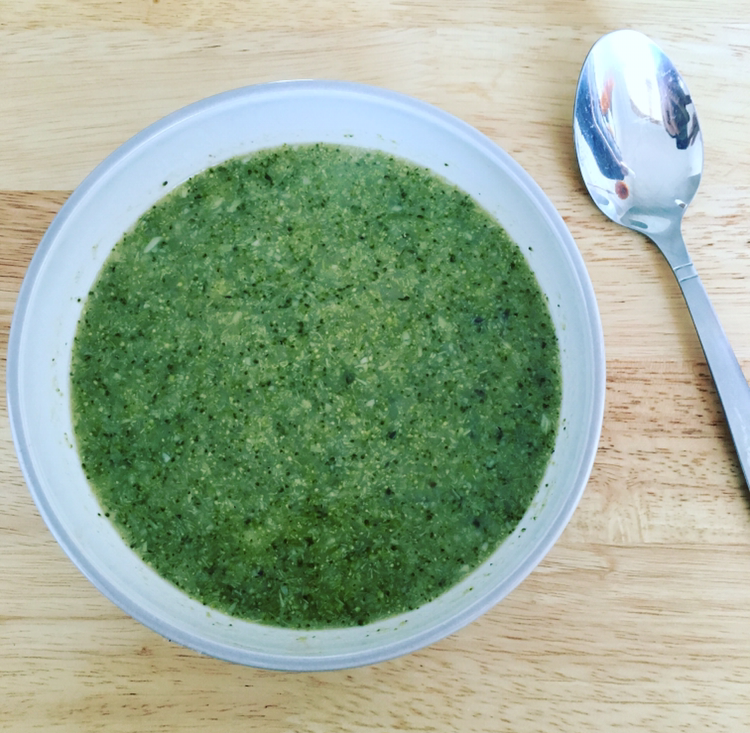 I try to eat lightly at lunch time. I know they say you should have your biggest meal at lunch time and a smaller meal at dinner time but that doesn't work for me. When I'm working I like to eat soup or salad to keep my energy levels regulated. I hate eating carbs at lunch as I seem to slump afterwards. This broccoli soup is from Jessica Sepel's Healthy Life cookbook and while it may not look like much, it's delicious. Really fresh and healthy. You can get the book here.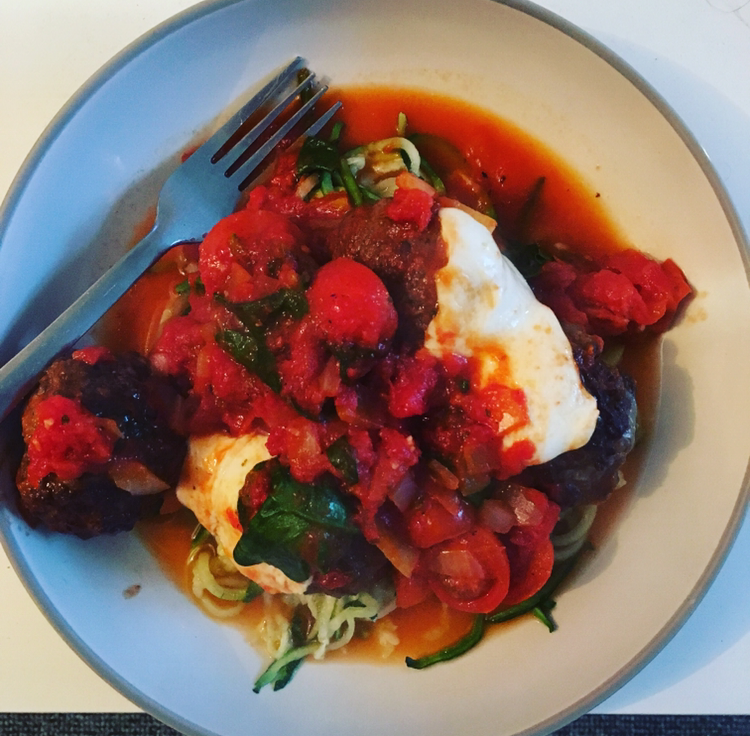 I'm trying to make sure my meals are more plant based so I'm incorporating this where I can. This courgetti & meatballs is a perfect way to do this. I made the meatballs myself extra lean mince and just threw loads of vegetables together to make a sauce (chopped tomatoes, cherry tomatoes, spinach & onions). I then served this on courgette noodles and we had a small portion of mozzarella melted on the top. This is was so delicious and we didn't even miss the pasta!