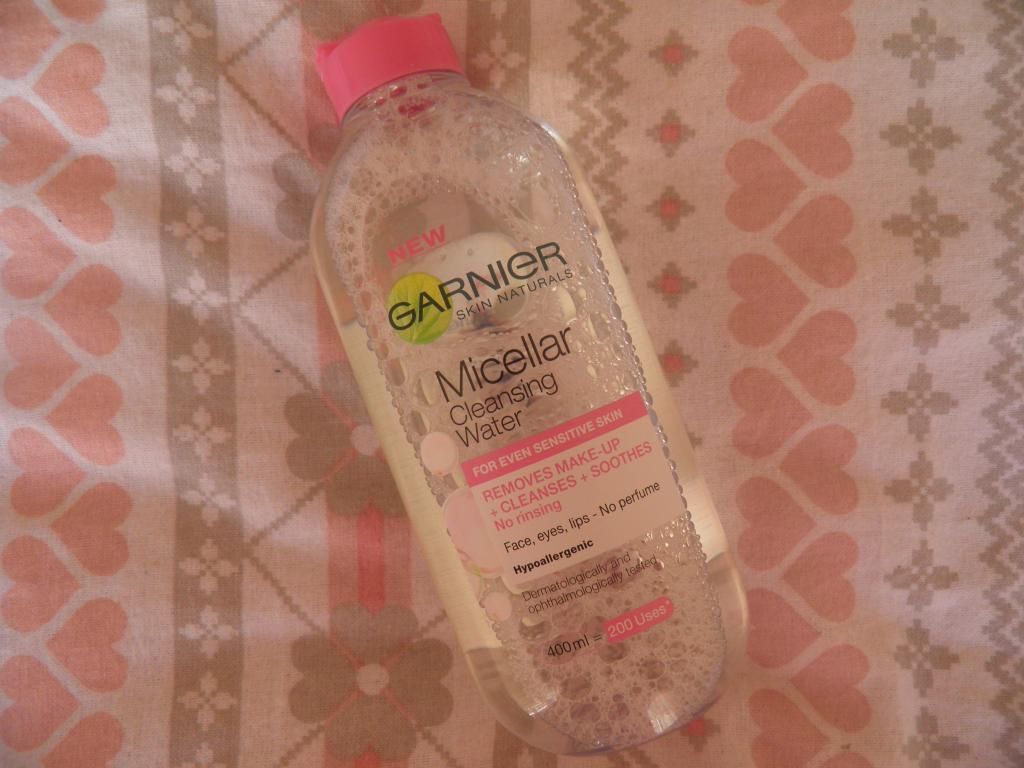 Garnier Micellar Cleansing Water - £4.99 Boots
Micellar water cleansers have been part of my routine for a little while now. I double cleanse my skin every night before bed, first with a micellar water and then with a creamy cleanser. I find this is the best way to remove make up and dirt from my spot prone skin and recently (along with an increase in the fruit and veg I've been eating) I've found that this has helped to regulate my skin and keep it looking clear.
As I'm sure most of you know, Bioderma is the holy grail in micellar waters. The french pharmacy classic is the one that most skincare fanatics have been reaching for on a regular basis for quite a while now. Bioderma has only very recently become easy to obtain in the UK so I've never actually tried it. There's a lot of comparisons going around the blogosphere between Bioderma and this product but since I haven't tried the former I won't comment on that.
Garnier describe their version of a micellar water as being designed for sensitive skin but suitable for all skin types. It is also designed to be a one stop product for removing all make up which I'm sure if you're a light make up wearer would be absolutely fine. The beauty of micellar waters is that rather than smearing make up around the face as you attempt to remove it the agents in the product dissolve the make up and take it completely off your face.
I don't suffer with particular sensitive skin but my skin does break out if it doesn't like the product I'm using. I'm pleased to say that my skin has reacted fine to this. It hasn't caused any sort of break out and it doesn't burn my eyes when removing eye make up which I've found quite a lot of other cleansers do. My make up comes off easily when using this product and it literally does just take a few sweeps around the face with some cotton pads to remove a days worth of make up. I personally wouldn't say that it's good enough to use this on its own and like I said earlier I would always double cleanse after it to remove every last trace before I apply my evening skin care.
Before now I was actually using the L'oreal micellar water and I really enjoyed it but I think I might swap over to this one for a while. So far I've had great results, it's good value for money and the bottle looks nice amongst my other beauty products, as shallow as that is.
I think that if you're a bit naughty when it comes to taking off your make up that micellar waters are ideal. You can keep them next to your bed with some cotton pads and just wipe it off while you're lazing around. It's just like making your own face wipes. There's no excuse girlies! Your skin will thank you for it.