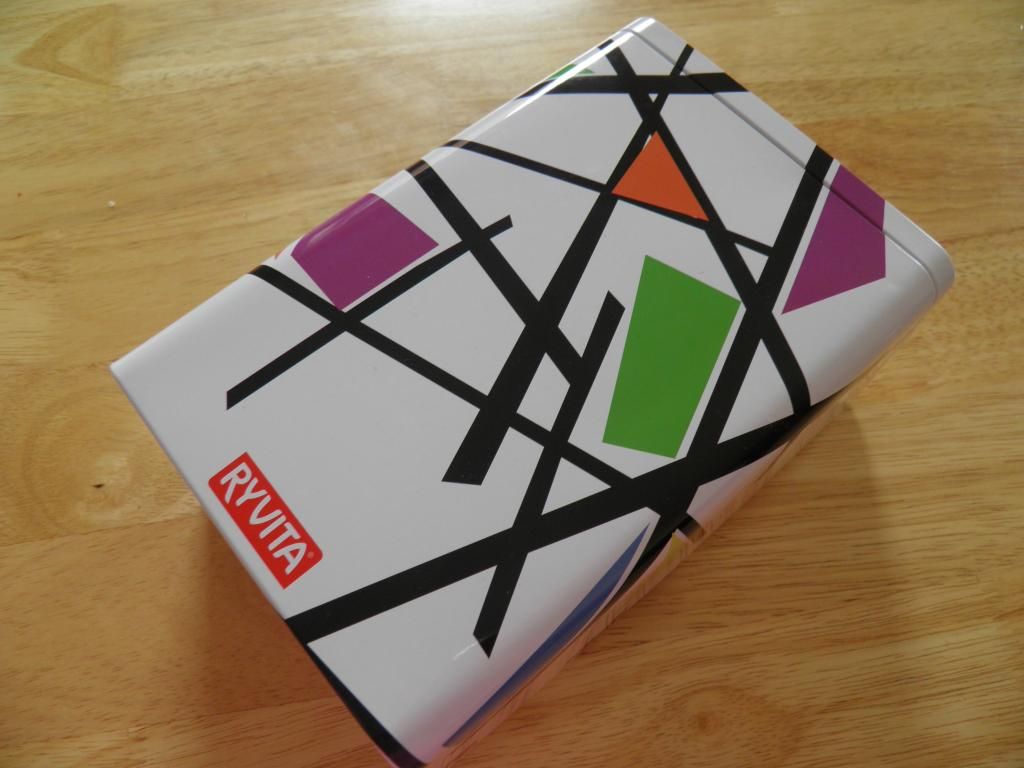 Ryvita have always been one of my favourite healthy snacks and recently I've been trying to eat a little better so when this dropped through my letterbox it was a match made in heaven.
Currently, Ryvita are going through an exciting relaunch and they've teamed up with award winning fashion designer Ben De Lisi to give the iconic Ryvita tin a brand new make over. The bright geometric design is so cool and eye catching and it has really spruced up my kitchen cupboard (as well as keeping my Ryvita gorgeously crunchy and fresh!).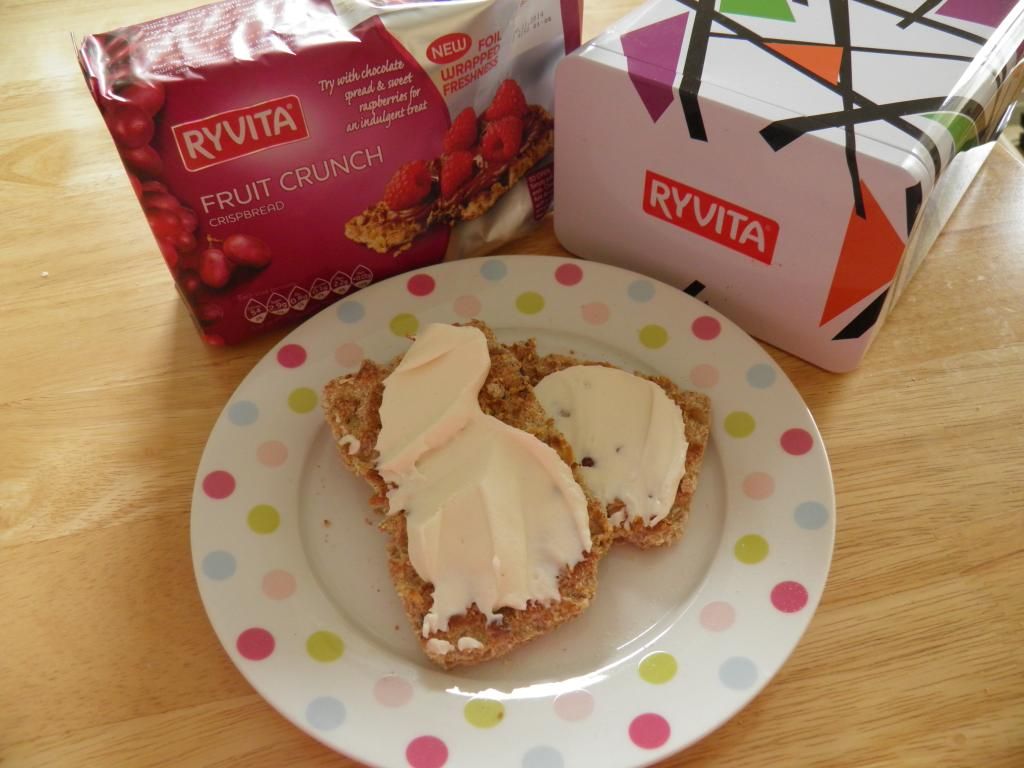 As well as the lovely tin I was also sent some Ryvita Fruit Crunch crispbreads, which to be honest I really didn't know what to expect. I'm a classic Dark Rye kind of girl with a little cottage cheese and ham on top so this fruit variety had me stumped. I topped them with a little Philadelphia and my gosh! So yum! Perfect for breakfast with some fruit or even for a mid morning snack.
I love seeing classic brands moving with the times and giving themselves a modern update. The tin is limited edition and is £7.49. It's available now so if you want one, you better grab it now!
*While I was sent this item free of charge all words and opinions are 100% my own.