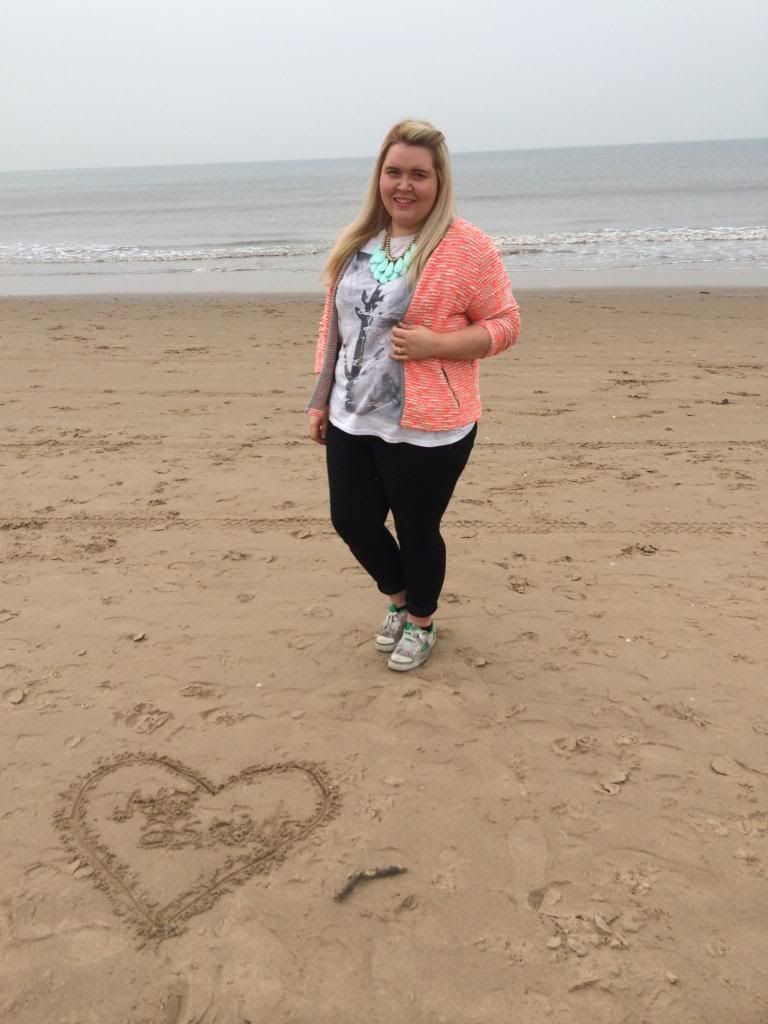 This probably isn't the best OOTD post I've ever done but it is the outfit I was wearing the day I got engaged! Looking back now I'm disappointed about the scruffy trainers and jeans but as far as I was aware I was going for a walk in the forrest and on the beach so I didn't expect to need my ball gown on!
I was eyeing up this boucle style jacket on Asos for ages before I nabbed it in the sale. It kept selling out in my size so when I saw it come back into stock it flew into my basket like the speed of light. It's a fab little jacket. It's a great shape, a lovely soft material and the neon colour is perfect for the S/S season. It looks great over a casual tee or with a more formal dress so it's definitely earned it's keep in my wardrobe.
The printed tee is one I've had for years that I refuse to part with (same with the trainers to be honest), it's the perfect oversized fit and I like the unusual print. The necklace is a recent purchase and the colours are a match made in heaven. Gold and mint. Swoon. I was like a kid in a candy shop when I saw the necklaces in F21. I wanted at least one of each!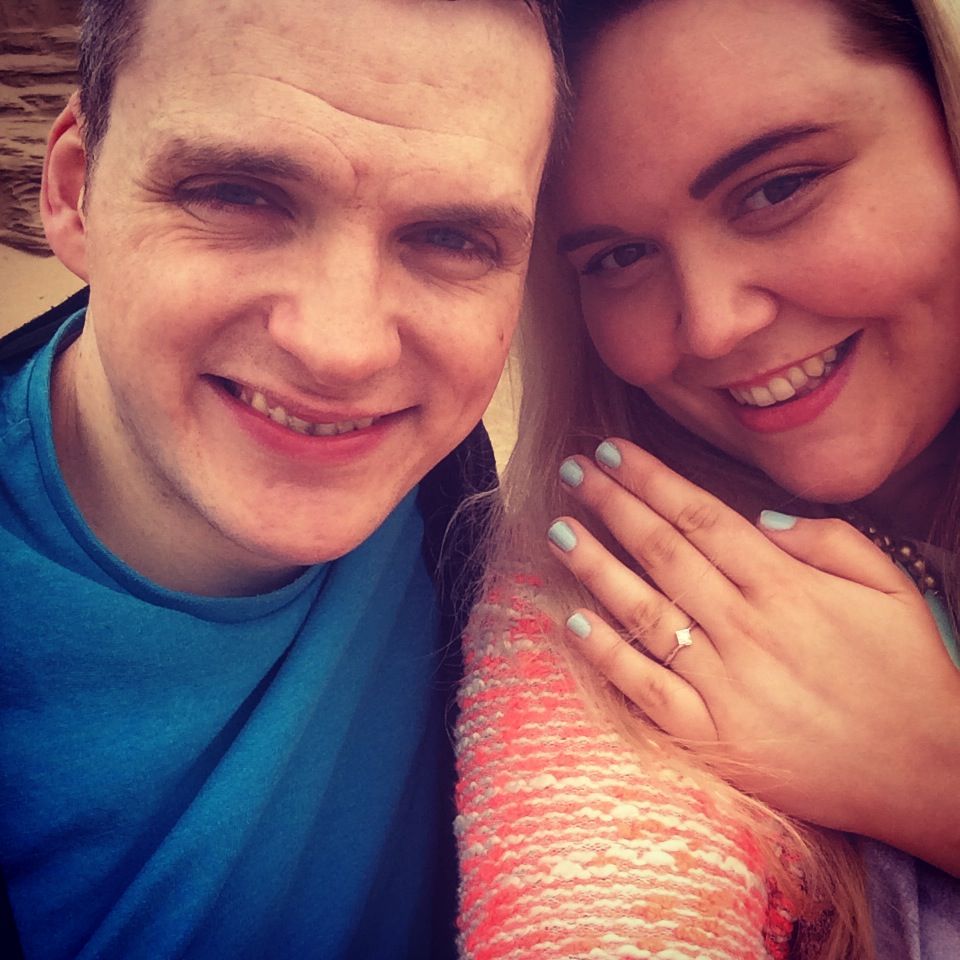 I just thought I'd share a couple of photos of our cheesy grins after getting engaged. We're a pair of happy chappies at the moment!